<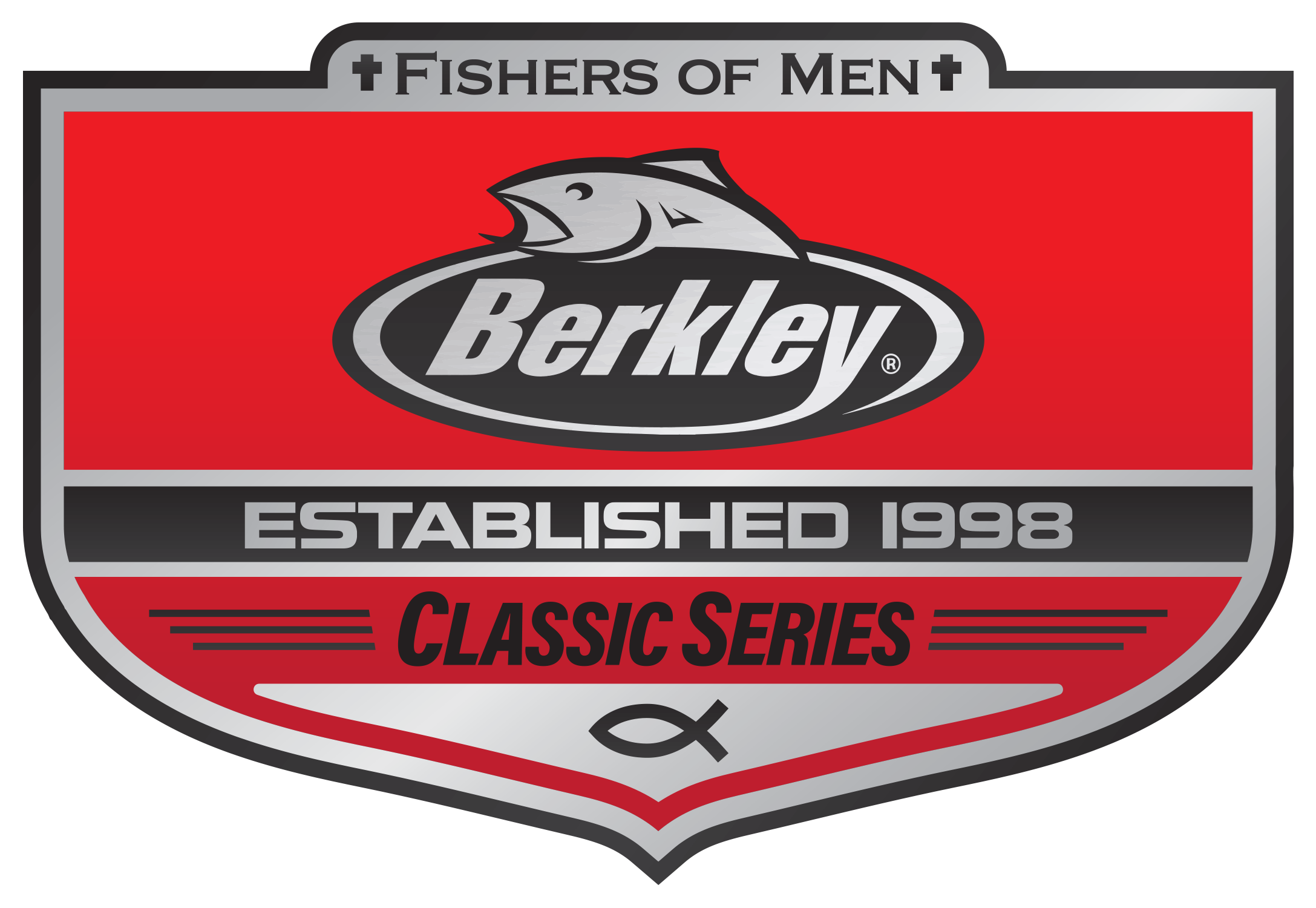 | View Current Rules | Records | Dura Braid Legacy Series | Abu Garcia Ultimate Bass Challenge | Firefly Weeknight Series | RealTree Fishing High School Series |
About the Series
The Fishers of Men Berkley Classic Team Series is designed to give you, the competitive bass fisherman, an opportunity to compete for cash, prizes and recognition in an environment unlike any other. Berkley Team Series Divisions feature a 2-person team competition. Each Berkley Team Series Division will host 5 Divisional Tournaments. Teams will be competing to qualify and represent their respective Divisions in one of our Championship Events.
Entry fees for Berkley Team Series events is $150 and 1 out of every 5 teams entered will earn a check.
A major part of the attraction of Fishers of Men is the Friday night Pre-Tournament meetings where contestants receive a free meal, lots of door prizes, and hear an inspirational message. Combine that with professionally run tournaments, designed to be affordable for the weekend angler with a pay-out at the divisional level of 70%, and a total pay-out exceeding 81% and it's easy to see why Fishers of Men events are some of the most popular around. Important information concerning times and locations of your Friday night Pre-Tournament meetings may be found on our Tournament Schedule Page.
To compete on the Trail, you must join the Fishers of Men National Tournament Trail organization through one of our Membership options.
Membership fees are as follows:
Individual $40 (+ $2.50 Proccessing fee)
Family $60 (+ $2.50 processing fee)
Membership Benefits: Membership packet and eligibility to compete in any of the 4 Fishers of Men Series events.(Team, Legacy, Weeknight, UBC)
Those under 18 years of age may participate with written permission from a parent or guardian.
Fishers of Men continues with our program called "Bonus Bucks". This totally optional program allows anglers who would like to fish for higher stakes to enter the "Bonus Bucks" program for an additional $25 entry. 100% of all funds collected through this program will be paid back to the top 3 teams entered in the Bonus Bucks program on a 50/30/20% split, giving you the chance to earn even a bigger payday.
Championship Events & Prizes
Classic Team Series
Teams will be competing to qualify and represent their respective Divisions in one of the 12 District Championship Tournaments. The District Championship Tournament will be a 2-day tournament.
Teams qualifying for the National Championship Tournament have the opportunity to earn a share of the purse valued at over $125,000 in cash and prizes, including 2 BassCat Bass Boats powered by a Mercury Motor.

Okatibbee
-
12/16/23

Jourdan River
-
01/06/24

Keowee
-
01/13/24

Orange Lake
-
01/13/24

Lake Lanier
-
01/13/24

Lake Martin
-
01/20/24

Lake Verrett
-
01/20/24

Lake Belton
-
01/20/24

LAKE O' THE PINES
-
01/20/24

Lake Murray
-
01/20/24

St Johns River
-
01/27/24

Logan Martin
-
01/27/24

Lake Sinclair
-
01/27/24

Toledo Bend
-
02/03/24

Orange Lake
-
02/10/24