$(this).next("span").text(" "+ordinal+"!"); } }); -->
Details
Go Back
Mark and Audrey Bayse win at Tuckertown!! They take home the 1st place trophy and over $3,000 in prize money.
Curtis Cox brought Gods word to us Saturday morning.
That the mission/ministry God has planned for us will be clear & we will be obedient.
Luke 24:32
32 And they said one to another, did not our heart burn within us, while he talked with us by the way, and while he opened to us the scriptures?
49 And, behold, I send the promise of my Father upon you: but tarry ye in the city of Jerusalem, until ye be endued with power from on high.
Saturday morning was unseasonably cool with overcast skies. Unfortunately the weather got worse by 10am the rains had set in and heavy showers by noon. The fishing was mixed with some teams finding the bite difficult and reporting losing several fish while others were able to locate and land several good bags. The husband and wife team of Mark and Audrey Bayse took 1st place and over $3,300 with 21.91 lbs. 2nd place went to the team of Timothy and Allen Robbins with 20.94 lbs. and winnings of $1,202. 3rd place and $835 went to Michael Coly and Alan Thompson with 20.18 lbs. Chris Brown and Todd Harris brought in 19.98 lbs. with a 6.01 lb. Big Fish of the tournament and took home $688. Rounding out the teams in the money was 5th place Brian File and Nick Bashford with 19.42 lbs. 6th place went to CJ Johnston and Matt Stanley with 18.76 lbs. 7th place went to Tony Foster and Steve Sink with 18.03 lbs. 8th place went to Michael Cribb and Joe Bullard with 17.57 lbs.
Michael Coley won the Rock Outdoors $250 bonus for the highest place finish in a Rock Outdoor purchased boat.
Morgan Benton won the $50 Youth Bonus from our Tuckertown tournament.
Matt McLean and Justin Lowe won the team out of the money drawing from the high Rock tournament. Free entry into our Badin tournament.
Gary Abbott won the Rock Outdoor Legends Bonus from the High Rock tournament.
Come join us at our last regular season tournament May 15th on Badin.
We want to thank Rock Outdoors our NC Piedmont Division Sponsor. Please support them by shopping their store for all your outdoor needs.
Fishers of Men would like to thank all of our fine sponsors; BassCat Boats, Mercury, Berkley, Abu Garcia, Spiderwire, Shakespeare, Power-Pole, BassBoat Technologies, Amphibia Eyewear, T&H Marine, Gator Guards, Frogg Toggs, Jacobs Glass
Roster Information:
| | | | | |
| --- | --- | --- | --- | --- |
| Flight | Check in | Boat # | Team | BB |
| 1 | 2:30 | 1 | Kenneth Shumate/Michael Norman/ | yes |
| 1 | 2:30 | 2 | Mark Bayse/Audrey Bayse | yes |
| 1 | 2:30 | 3 | Josh Preslar/Neil Preslar | yes |
| 1 | 2:30 | 4 | Jim Long/Chris Coble | Yes |
| 1 | 2:30 | 5 | Curtis Cox/ Shawn Williams | yes |
| 1 | 2:30 | 6 | Robin Collins/Ronnie White | yes |
| 1 | 2:30 | 7 | Mark Green/Jamie Benton | no |
| 1 | 2:30 | 8 | Ethan Cox/Cody Thompson | yes |
| 1 | 2:30 | 9 | Chris Brown/Todd Harris | yes |
| 1 | 2:30 | 10 | Barry Davis/Thomas Simmerson | no |
| 1 | 2:30 | 11 | Randy Weddington/Ronnie Smith | yes |
| 1 | 2:30 | 12 | Jerris Bush/Tyler Lawwill | no |
| 1 | 2:30 | 13 | Dave Snyder/Bill Griffin | no |
| 1 | 2:30 | 14 | Brent Robertson/Tim Ramey | no |
| | | | | |
| Flight | Check in | Boat # | Team | BB |
| 2 | 2:45 | 15 | Joey Calloway/Dustin Calloway | no |
| 2 | 2:45 | 16 | Allen Sinclair/Gary Thurman | yes |
| 2 | 2:45 | 17 | Roger Porter/Rodney Porter | no |
| 2 | 2:45 | 18 | Michael Love/Joshua Love | no |
| 2 | 2:45 | 19 | Brandon and Morgan Benton | no |
| 2 | 2:45 | 20 | Ray Furr/Dean Lambeth | no |
| 2 | 2:45 | 21 | Matt McLean/Justin Lowe | no |
| 2 | 2:45 | 22 | Greg Gooch/Gary Abbott | yes |
| 2 | 2:45 | 23 | Tony Foster/Steve Sink | yes |
| 2 | 2:45 | 24 | Brad Peyton/Tony Bush | yes |
| 2 | 2:45 | 25 | Michael Kinard/Aaron Harwood | yes |
| 2 | 2:45 | 26 | Todd Treece/Lance Isenhour | yes |
| 2 | 2:45 | 27 | Alan Thonpson/Mike Coley | yes |
| 2 | 2:45 | 28 | Robert Mixon/Robert Lambert | yes |
| | | | | |
| Flight | Check in | Boat # | Team | BB |
| 3 | 3pm | 29 | Jerry Davis/Darrell Crumbley | yes |
| 3 | 3pm | 30 | Brice Hollis/Jody Moore | no |
| 3 | 3pm | 31 | Maurice Parent/Michael Harrah | yes |
| 3 | 3pm | 32 | Justin Rutherford/Chris Mcfayden | no |
| 3 | 3pm | 33 | Kenneth Earnhardt/Eric Rhodes | yes |
| 3 | 3pm | 34 | Allen Robbins/Brian Robbins | yes |
| 3 | 3pm | 35 | Robert Branson/Andrew Wilson | Yes |
| 3 | 3pm | 36 | Dusty Taylor/Nick Williams | yes |
| 3 | 3pm | 37 | Chad Poteat/ Maurice Freeze | yes |
| 3 | 3pm | 38 | Michael Cribb/Joe Bullard | no |
| 3 | 3pm | 39 | CJ Johnson/Matt Stanley | no |
| 3 | 3pm | 40 | Michael Davis/Dean Talbert | yes |
| 3 | 3pm | 41 | Kent Reed/Byron Odaniel | yes |
| 3 | 3pm | 42 | Nick Bashford/Brain File | yes |

Tuckertown
-
04/24/21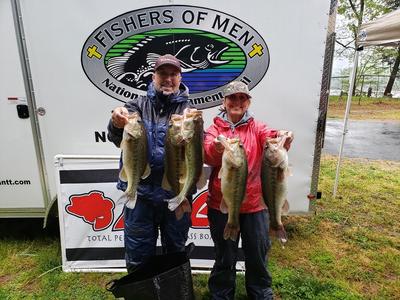 Mark & Audrey Bayse

---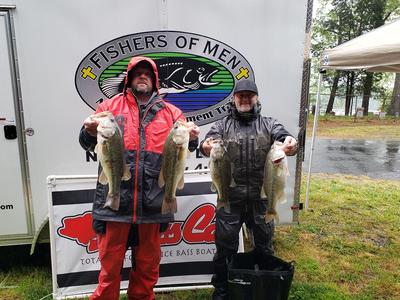 Timothy & Allen Robbins

---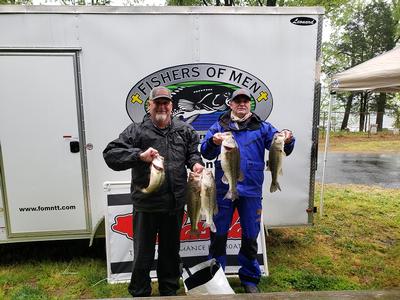 Alan Thompson & Michael Coley

---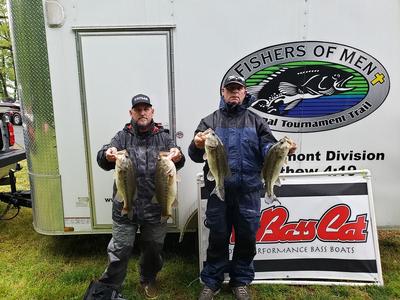 Chris Brown & Todd Harris

---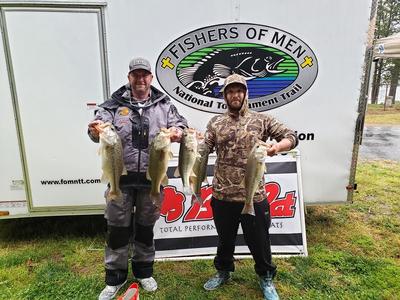 Brian File & Nick Bashford

---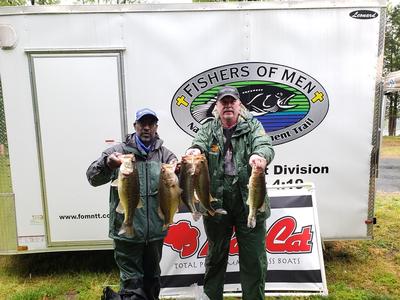 Tony Bush & Brad Peyton

---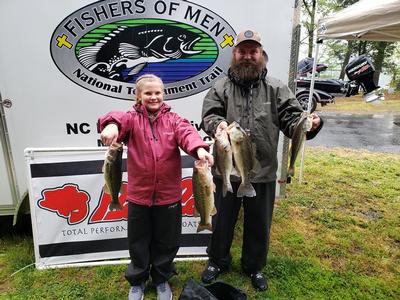 Morgan & Brandon Benton

---