<
Details
Go Back
Our fourth event of the year will be on Conowingo Pool which is a new venue for the Pennsylvania Central Division. We will be launching from the Dorsey Park Peach Bottom Power Plant Launch which is at 1874 Lay Road, Delta, Pa. This will be a 5 fish, 12 inch limit tournament.
Boat check in will begin at 5 am. Devotion will be on the water at 5:30 with blast off shortly after at safe light. Weigh in will be at 3:00 pm.
Entry fees and bonus bucks can be p;aid via paypal to Vhumenay@fomntt.com.
Roster Information:



Conowingo Pool - 08/07/21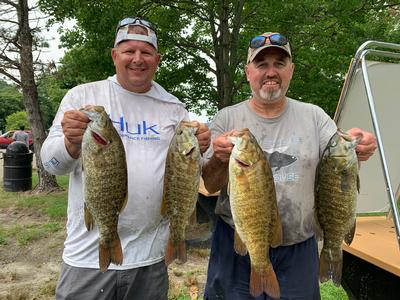 Kovack and Setlock First Place with 13.79 and big bass of 3.68

---