$(this).next("span").text(" "+ordinal+"!"); } }); -->
Details
Go Back
Macklin and DeVries win stop two on Lake Shafer
(Lake Shafer – Monticello, In)
The second stop for the Fishers of Men Indiana North Division got off to a cold start on Lake Shafer May eight. Six teams took off from the Big Monon Ramp bundled up as frost advisories were in the overnight forecast and the temperature at launch was a cool thirty-nine degrees. Just after sunrise the temperatures started to rise as blue bird skies came to life. By the 3pm weight in temperatures topped out in the lower sixties with a light breeze of seven miles per hour.
A smaller group met on Friday night for the meal, ministry time and tournament meeting at Lake Shafer Christian Center. Division director Shawn Hamrick shared on Romans 12:2 about not conforming to what is seen in today's world and seeking wisdom from God. He concluded with sharing. 1 Corinthians 2:6-16 and how the scripture shows being led by the Holy Spirit helps in not conforming to worldly values and building wisdom with the Holy Spirt.
The day concluded with five of six teams bringing fish to the scale. Weighing in five fish and taking first place were team members Wayne Macklin and John DeVries with a weight of 9.20 pounds. The brother combination of Rusty and Dean Low, Dean serving as a substitute, brought five to the scale for 9.01 pounds. Austin Graber faced a tall task of fishing alone as his partner became ill overnight and wasn't able to compete. Austin came to the scale with two smallmouth bass of his three keepers giving him third place with 7.93 pounds. Graber had to make a tough call as his two smallies were nearly identical in size. Either one picked would of guaranteed him back to back Big Bass honors as his big bass on the day came in at 3.31 pounds. The Indiana North Division will hold their third tournament on Lake Maxinkuckee in Culver June 19.
Roster Information:



Shafer - 05/08/21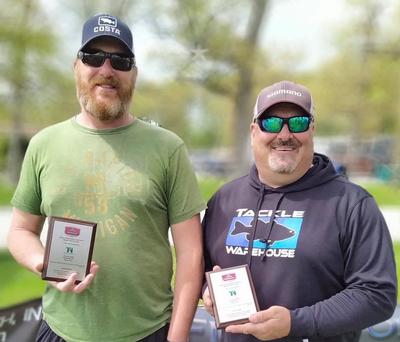 John DeVries & Wayne Macklin 1st place 9.20lbs

---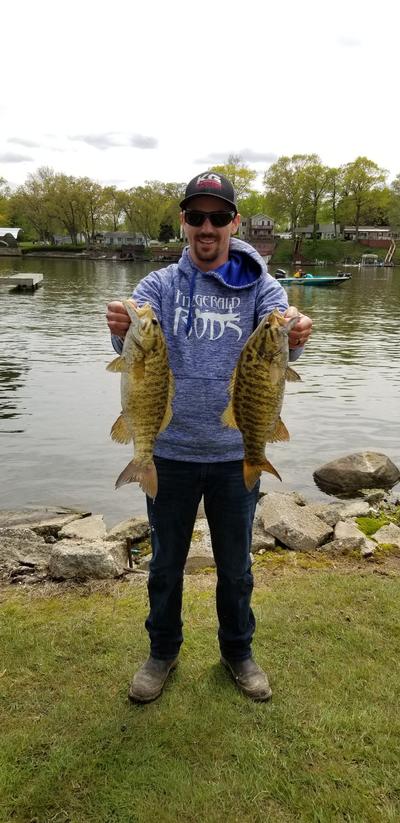 Austin Graber taking back to back Big Bass Honors, 3.31 lbs / 3rd overall w/ 7.93 lbs

---