$(this).next("span").text(" "+ordinal+"!"); } }); -->
Details
Go Back
Our Janurary 15th tournament out Dorion's launch in Stevensville is sponsored by PSS-Process Service Specialists LLC contact Shane Ellisar 225-715-7442
Captains Meeting : 1/13/22 signup starts at 6 PM and meeting to follow at 7pm. You must attend the meeting for additional payouts.
Captains Meeting location : 44450 LA-429, St Amant, LA 70774
Boundaries: You can not go east of Bayou Shafer south of Hwy 90 on spillway side and can not lock through to the Lake Verret side at the Sorrel or Amelia.
Tournament Day : You must check in at the back of the store before launching. All boats will be checked behind the store before you cross over.
Hotel Information:
Roster Information:
Boat #
MEMBER1
MEMBER2
Bonus Bucks
1st Flight Due in at 3:00
1
Gary M Mock
Lyle Mock
Y
2
Hal Pinho
Lee Bierhorst
Y
3
Chris Day
Tim Carmouche
Y
4
Patrick Rachel
Spencer Gremillion
Y
5
Vernon Silver
Gerald Butler
Y
6
Malcolm Smith
Gary Christan
Y
7
DUSTIN TUCKER
KIRK ALLAIN
Y
8
Bubba Rossi
Tim Guillaume
Y
9
Paul Amedee
Edward Burns
y
10
Dwain Chaney
Dillon King
Y
11
Chris Cordell
Byron Keith
Y
12
Donald Stoetzner
Barbara Stoetzner
Y
13
Jacob Mayer
Marlon Karpinski
Y
14
Lonnie Boudreaux
Gary Haney
Y
15
Wilson Couch
Warren Couch
Y
16
Wendell Meyers
Melvin Meyers
Y
17
Curt G. Gauthe
Tyler Peterson
Y
18
Jarod worthy
Chris Steffers
Y
19
Robert Jackson
Charles Edler
Y
20
Cole Amedee
Dylan Breaux
Y
Boat #
MEMBER1
MEMBER2
Bonus Bucks
2nd Flight Due in at 3:10
21
Ross Roper
Logan Latuso
Y
22
Jeramie Simoneaux
Blake Canella
Y
23
Thomas McCrystal
Danny Aucoin
Y
24
Connor Rushing
Alex Heintz
Y
25
Jarrod Aucoin
Anthony Scully
Y
26
Colby Pujol
Sidney Pujol
Y
27
Tre Gautreau
Britt Waguespack
N
28
James Waller
Peyton Waller
Y
29
Joseph Bennett
Dennis Martinez
Y
30
Shane Eliser
Jeff Coolman
Y
31
Beau Fitch
Jeff Mcmorris
Y
32
Mark Sylvester
Joey Decuir
Y
33
Justin Mayers
Cody Smith
N
34
George Valentine
Phillip Valentine
Y
35
Zach Burns
Brian Bateman
Y
36
Tom Goins
TJ Goins
Y
37
Brett Foret
Lenny Acosta
Y
38
clinton singleton
linzy howard
Y
39
Neal Normand
Garrett Strickland
Y
40
Ronald Salvadras
Corey Salvadras
Y
Boat #
MEMBER1
MEMBER2
Bonus Bucks
3rd Flight Due in at 3:20
41
David Cavell
Corey Wheat
Y
42
Matthew Hodge
Kenneth Miller
N
43
Wade LeBlanc
Carl Whittington
Y
44
Alex Perret
Cary Beard
N
45
Benji sons
Peyton Grizzaffi
Y
46
Brent Broussard
Chuck Dufour
Y
47
Casey St. Romain
Bradley Matte
Y
48
John Chaney
Hanson Chaney
Y
49
Thomas Read
Jeremy Ware
N
50
Caleb prestenbach
Charles Glorioso
Y
51
Eric Smith
Kyle Guidry
Y
52
Brandon Sanchez
Kyle Hills
Y
53
Shannon Fairchild
Wayne Major
Y
54
Troy Tempanaro
Dylan Tempanaro
Y
55
Chucky Son
Randy Son
Y
56
Sandy Gaudet
Winston Michel
Y
57
Scott Buxton
Randy Brown
Y
58
Jamie Laiche
Paul Carmouche
Y
59
Colby Thompson
Austin Legendre
Y
60
Jeff Winston
Leavitt Hamilton
Y
Boat #
MEMBER1
MEMBER2
Bonus Bucks
4th Flight Due in at 3:30
61
Peyton Matherne
Erich Matherne
Y
62
Phillip Brown
Brennan Parr
Y
63
Don Minor
Ackaloy Paul
Y
64
BERNARD SHEETS
ALTON (BUBBA) LEBOURGEOIS
Y
65
Chad Ayzienne
Justin Aysen
Y
66
Brandon Bergeron
Jeffrey Andre
Y
67
Kevin Hebert
Adam Marceaux
Y
68
Doug Bergeron
Marvin Alleman
Y
69
Patrick Joffrion
Blayne Joffrion
N
70
Garrett Kemp
Blake Sylvester
Y
71
Jordan Gautreaux
Josh Gautreaux
Y
72
Samuel Martin
Blake Martin
N
73
Justin Watts
Blake Betz
Y
74
MICHAEL ONCALE JR
GERALD DRUILHET
Y
75
Leroy Blanchard
Alexander Blanchard
Y
76
Boyd Gautreau
Wesley Juneau
N
77
Brent Bonadona
Craig Walker
Y
78
Anthony Amorello
Matt Milioto
Y
79
Jason Campbell
Jeff Lipari
Y
80
Jimmy Charbonnet
Donnie Spurlock
Y
Boat #
MEMBER1
MEMBER2
Bonus Bucks
5th Flight Due in at 3:40
81
Don Hutchinson
Anthony Coye
Y
82
Chris Thornton
Terry Adams
Y
83
Neil Whitaim
Skip Rayborn
Y
84
Howard Hartley
Chere Hartley
Y
85
Kyle Andrews
Josh Sanders
Y
86
Wilson Couch
Bruno Savoia
Y
87
Dallas Lavrent
Bishop Gehegan
N
88
Jayson Cryer
Brennan Cryer
Y
89
Bryan Bergeron
Ryan Kemp
Y
90
Teddy Granier
Jeremy Norris
Y
91
Matt Nobile
Donald Redbstock
Y
92
Frank Sanford
Brayn Gaubert
N
93
Calvin Nguyen
Cory Scullan
Y
94
Hunter David
Colt Murphy
Y
95
Doug Mcclung
Kyle Bourgeois
Y

Spillway
-
01/15/22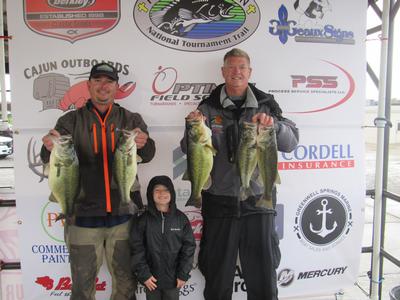 1st place

---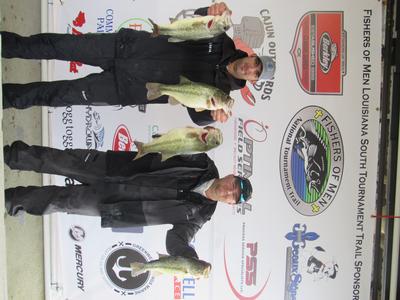 2nd Place

---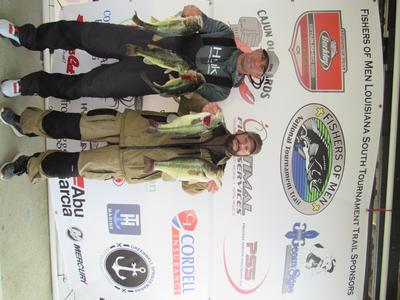 3rd place

---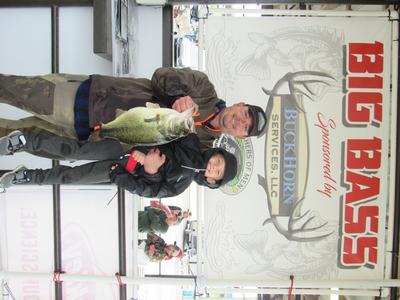 Big Bass

---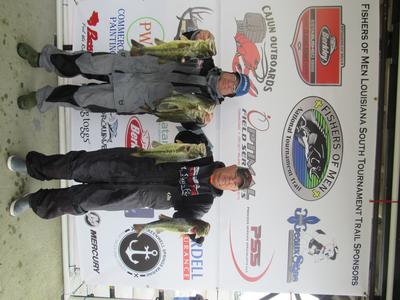 4th place

---