<
Details
Go Back
The District 11 Championship at La Crosse, WI on the Mississippi River was spectacular! From the scenery to the people, and especially the fishing. Illinois Central Team of Jason Stomberg and Mark Rahn are the Champions
with a two day total of 26.20 lbs. They took home the hardware and the $5,000.00 Prize for 1st Place. A very Close 2nd was another Illinois Central team of Paul Paskevicius and Matteo Turano or as I like to call them the "Young Guns" with a two day total of 25.74 lbs. They earned $1,200.00 for their efforts. 3rd Place was the Iowa Team of Ben McCord and Justin Howing with a 2 day total of 25.41 lbs earning them the final payout spot of $800.00. Rounding out the top five was Illinois Central's Brian and Lauri Lopp with 24.19 in 4th and Jim Dietel and Kerry Malone with 22.34 lbs in 5th. The Big Bass of Day 2 was the Alabama NW team of Marlan and Debbie Brown with a largemouth that weighed 3.73lbs. This fish earned them $500.00. The weather was beautiful and the fishing was good. God definitely blessed us this weekend to wrap up the 2022 Season. Now we look forward to what God's will is for us next year.
Roster Information:
Entry is closed for this event.
Entries have been received from the following teams:
 
 
 
 
 
 
 
Div
Name
 
Name
Type
Entry
IA
Thomas Reding
&
 Michael Obal
 
Pd+BB
IL C
Mark Rahn
&
 Jason Stomberg
 
Pd+BB
IL C
Jerry Sandretto
&
 David Schultz
 
Pd+BB
IL C
Kerry Malone
&
 Jim Dietel
 
Pd+BB
IN S
Jason Roberts
&
 Guy Linville
 
Pd+BB
IL C
Brian Lopp
&
 Lauri Lopp
Ml/Fml
Pd+BB
IA
Benjamin McCord
&
 Justin Howing
 
Pd+BB
IA
Mark Moorman
&
 Zachary Edwards
 
Pd+BB
IL C
Paul Paskevicius
&
 Matteo Turano
 
Pd+BB
IA
Terry Svendsen
&
 Mark Tonjum
 
Pd+BB
AL NW
Marlan Brown
&
 Debbie Brown
 
Pd+BB
IL C
Brian Plank
&
 Wil Plank
A/J
Pd+BB
IL C
Chad Satterlee
&
 Greg Satterlee
 
Pd+BB
IA
Matthew Powers
&
 Carolyn Powers 
 
Pd+BB
IL C
Zac Geist
&
 Jason Williams
 
Pd+BB

2022 District 11 Championship at LaCrosse-Day 2
-
09/17/22
RESULTS: |
View Multiday Day Results
|
Day 1
| Day 2 |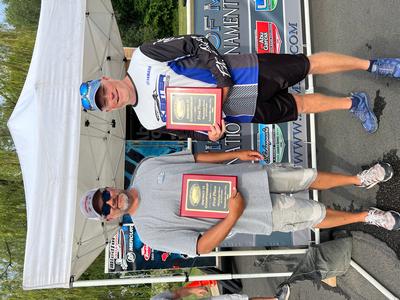 District 11 Champions IL Central Team of Jason Stomberg and Mark Rahn

---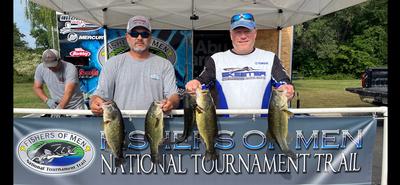 Jason Stomberg and Mark Rahn 2 Day total 26.20 lbs

---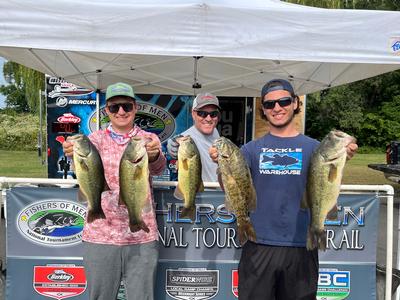 2nd Place IL Central Team of Paul Paskevicius and Matteo Turano with a 2 Day Total of 25.74

---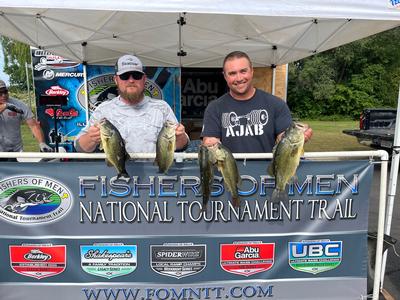 3rd Place Iowa Team of Be McCord and Justin Howing with a 2 Day total of 25.41 lbs

---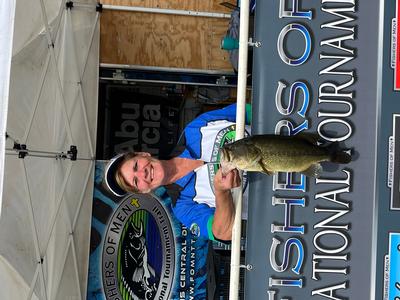 Day 2 Big Bass Marlan and Debbie Brown with a largemouth weighing 3.73 lbs

---