<
Details
Go Back
Androscoggin River. 14 Teams .
Tyler Williams
for 1st place, as well as Large Mouth Lunker. 3.68 lb anchoring a 15.02 bag!
Second place was Mark Lars Sjulander & Josh Platt with 14.74 pound bag and Small mouth Lunker with 3.95!
Third place was Michael & Hunter Weeks with 14.11.
Roster Information:



Androscoggin River - 08/06/22


Place
Team
Members
# Fish
Big Fish
Gross
Penalty
Net Wt
Points
1
27502
Tyler Williams
Robert Williams
5
3.68
15.02
0
15.02
200

---

2
27487
Lars Sjulander
Josh Platt
5
3.95
14.74
0
14.74
199

---

3
27495
Michael Meeks
Hunter Meeks
5
0
14.36
0.25
14.11
198

---

4
27492
Mark Osgood
Darrell Wentworth
5
3.65
13.96
0
13.96
197

---

5
27491
Daniel Fortin
Brian Dube
5
0
13.63
0
13.63
196

---

6
27936
John Levasseur
Andrew Perkins
5
2.8
13.43
0
13.43
195

---

7
29101
Richard Dorr
Toby Cross
5
3.86
13.03
0
13.03
194

---

8
29453
Nathan Robert
cole Morin
5
3.29
12.72
0.25
12.47
193

---

9
27489
Alex Elston
chaz elston
5
3.08
12.49
0.25
12.24
192

---

10
29452
Hunter Bolduc
Tim Brown
5
0
12.29
0.25
12.04
191

---

11
27499
Jonathan Nichols
Ian Godwin
5
0
12.18
0.25
11.93
190

---

12
29436
Earl Osborne
Erik Michel
5
0
10.15
0
10.15
189

---

13
27500
Timothy Spry
Robert Spencer
4
0
7.12
0
7.12
188

---

14
29078
Lance Denny
William Lamson
0
0
0
0
0
0

---



1st place- Tyler Williams with 15.02 & Large Mouth Lunker 3.68 lb


---



2nd place- Lars Sjulander & Josh Platt with 14.74lbs & Small Mouth lunker 3.95 lbs (picture from previous event)


---



3rd place Michael & Hunter Meeks with 14.11 lbs


---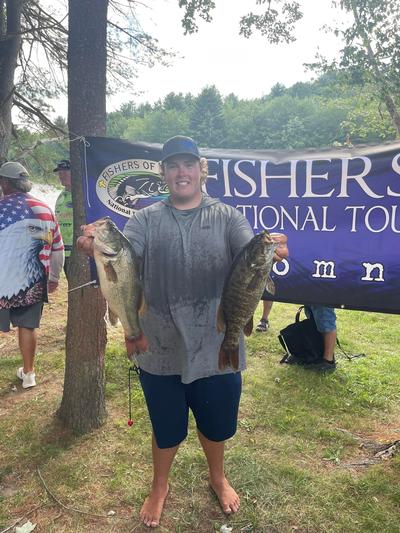 1st place- Tyler Williams with 15.02 & Large Mouth Lunker 3.68 lb

---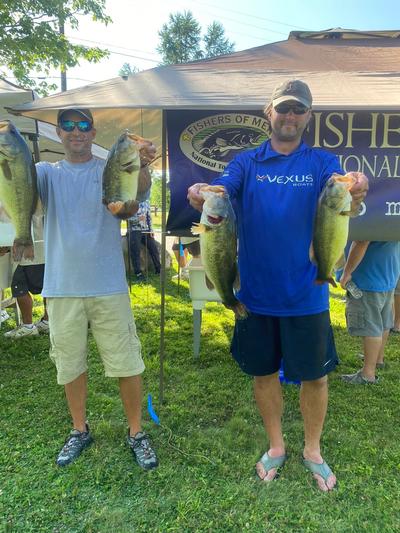 2nd place- Lars Sjulander & Josh Platt with 14.74lbs & Small Mouth lunker 3.95 lbs (picture from previous event)

---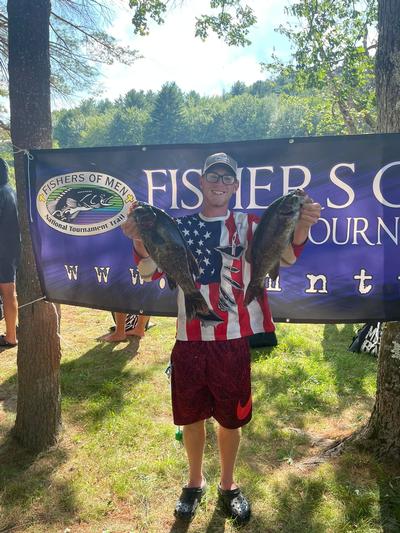 3rd place Michael & Hunter Meeks with 14.11 lbs

---