$(this).next("span").text(" "+ordinal+"!"); } }); -->
Details
Go Back
We had our N.C. Central Fishers of Men pre-tournament meeting Fri. May 8th at Hendricks Auto mall Durham,NC.
We want to thank them for the beautifully decorated tables and for providing pork and chicken plates for us. Everything was so good. They also provided extra door prizes and brought out vehicles for us to check out and maybe buy,??
They went all out to welcome us and we really appreciate everything they did.
Please give them a great review on Facebook and a 5 star rating on Google. They deserve it,????
My pastor Rev. Dan Corl shared from Isaiah 61:1-3
Going from prisoners of darkness to oaks of righteousness.
What a challenge.
We want to thank Money Concepts, David and Kyle Hackney for sponsoring 3 more payout places past bulletin board cash : which gave us 10 payouts.
Tournament day at Jordan lake started off a cool 45° with west winds at 7mph and gusting up to 30 mph.It warmed up slowly and the lake was white capping but that didn't stop the bass from biting.
Nathan Talley and JD Talley won 1st place with 5 fish weighing in at 25.78 lbs.
JD Talley won a rod for 2nd place Big fish weighing 6.37 lbs.
Jesse Wise and Josh Wise won 2nd place with 5 fish weighing in at 20.01 lbs and winning 1st place bonus bucks.
Jesse won 1st place Big fish weighing 7.70 lbs
Terry Hobbs and Tony Barham won 3rd place with 5 fish weighing in at 19.38 lbs and winning 2nd place bonus bucks.
Derek Lindaman and Joel Lloyd won 4th place with 5 fish weighing in at 16.88 lbs and winning 3rd place bonus bucks.
All Bulletin board cash winners have to be present at our next meeting and or tournament to claim cash.
5th place bulletin board cash $130.00 was won by: David Guldi and Brian Baggett with 5 fish weighing in at 13.67 lbs
6th place bulletin board cash
$120.00 was won by:
Bobby Carter and Craig Hall with 5 fish weighing in at
13.28 lbs
7th place bulletin board cash
$100.00 was won by:
Val Sorensen and Horace Mason with 5 fish weighing in at 12.44 lbs
8th place was won by:
Lucas Lobaugh & Lucas Lobaugh Jr with 5 fishing weighing 12.32 lbs
9th place goes to Michael Hatley & Steve Hatley with 4 fish weighing 11.83 lbs
10th place goes to Ron Duffy & Sally Duffy with 5 fish weighing 11.57 lbs
We want to thank all our
National Sponsors;
BassCat Boats, Mercury, Berkley, Abu Garcia, Spiderwire, Shakespeare, Realtree Fishing, Power-Pole, T&H Marine, Amphibia Eyewear, Gator Guards, Frogg Toggs, and Jacobs Glass
#fomnation
And Local Sponsors;
Jacobs Glass
Hendricks Chevrolet,GMC,Buick and Cadillac of Durham
Money Concepts
Interstate batteries
Commercial hollow metal products Inc.
Getum up construction
His garage
Foundation Xperts
LD Swain & Son Inc.
Mastertech marine services
Kenneth West Inc.
A&A Plumbing Company
A Wise Idea Taxidermy
Quality Mower
Gotta Go Tree Service
Crossroads Chiropractor
B&J Custom Printers
PennyFarms
Penny Vacuum Cleaners
Ridgecrest outdoor ministry
Prize contributor
JB CustomRods
Roster Information:



JORDAN LAKE - 05/08/21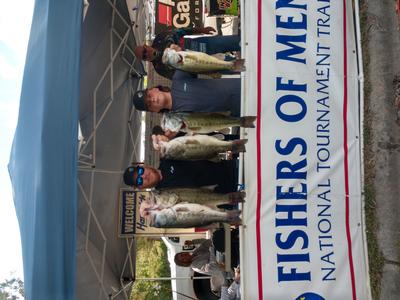 1st place Nathan & JD Talley

---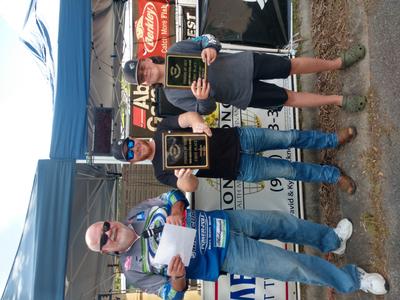 1st place Nathan & JD Talley

---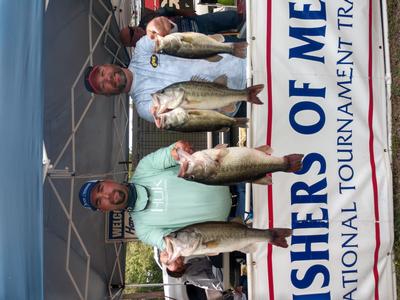 2nd Place Josh and Jesse Wise

---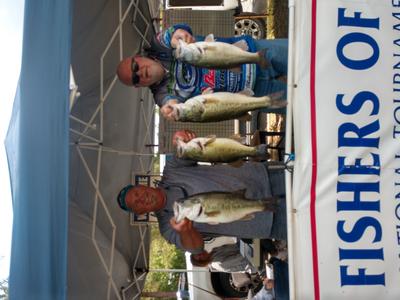 3rd place Tony Barham & Terry Hobbs

---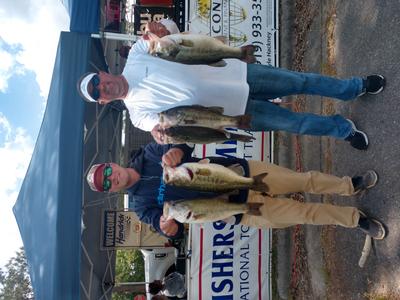 Derek Lindaman & Joel Lloyd

---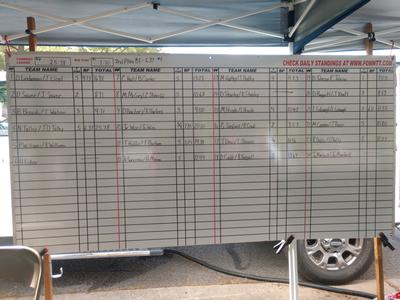 results

---